Strong for Sport Programme
What is the Strong for Sport Programme?
The Strong for Sport Programme is an exercise class designed specifically to meet the needs of the athletic population.
Although participation in exercise and sport is one of the best things someone can do to improve their overall health and wellness, it inevitably comes with the risk of sustaining an injury. However, research consistently demonstrates that the risk of many common musculoskeletal injuries can be reduced with appropriate strength, balance, motor control and coordination training.
The class has been devised by chartered physiotherapist Mark Durcan. Mark has used his considerable experience to design an exercise class to help prevent and treat the common musculoskeletal injuries sustained by athletes.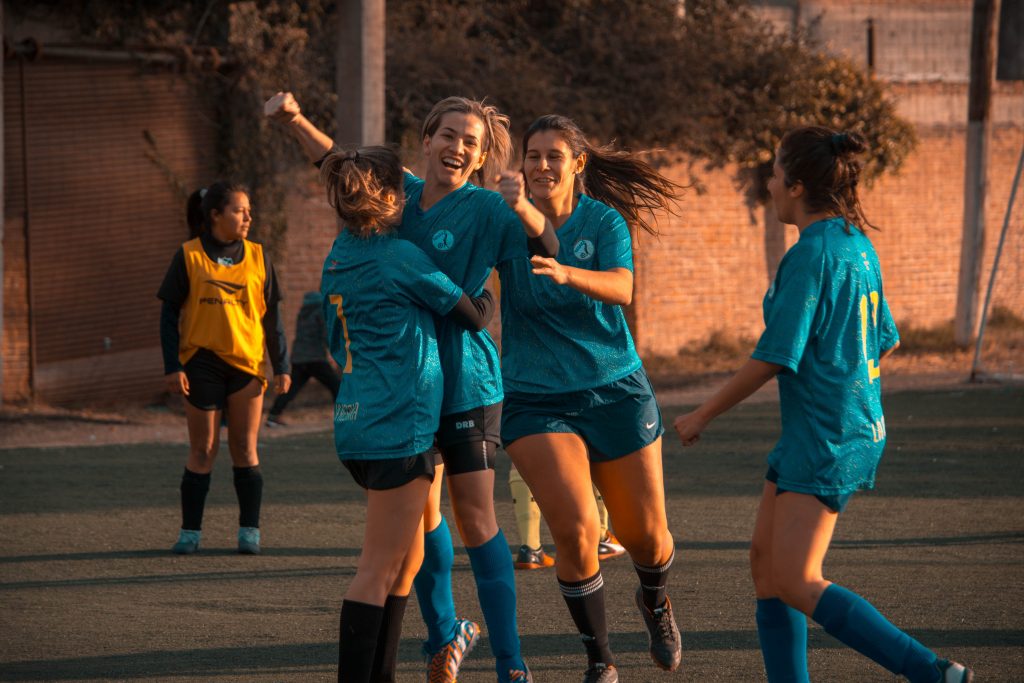 What is the incidence of injury in various sports?
The incidence of injury varies significantly across sports. Runners appear to be the most frequently injured group of athletes, with the most comprehensive research review to date suggesting that up to 79% of all runners will sustain a lower limb injury in a given year (van Gent et al. 2007).
Research on Gaelic footballers highlights that injury will generally occur for every 16 hours of gameplay, with almost 90% of injuries resulting in over one week's absence from play (Murphy et al. 2012). Hurling shares quite similar statistics in terms of frequency of injury (Blake et al. 2014).

Interestingly, a large proportion of injuries sustained in sport do not arise from contact but rather can be described as overuse injuries. One of the key risk factors for developing these types of injuries is building up your training load too soon, with research clearly demonstrating that sudden spikes in activity often result in soft tissue injury.
As a general rule you shouldn't increase training volume by more than 10% per week. An even more conservative approach may be required when you are recovering from an injury.
Why attend the Strong for Sport Programme?
In line with the above, regular strength and conditioning exercises help build robustness, resiliency and overall work capacity, enabling the body to tolerate the demands of your sport. Strength training has been identified as a superior and safe prevention tool for acute and overuse sports injuries, above all other exercise interventions.
One high-quality study demonstrated that regular strength training decreases sports injuries by 66% and overuse injuries by almost 50% (Laurensen et al. 2014). These exercises also have multiple performance benefits with respect to speed, change-of-direction ability, power output and overall running performance (Berryman et al. 2018; Suchomel et al. 2018).
Interestingly stretching, which remains the mainstay of many athletes' exercise programmes, has very weak evidence in the research (Laurensen et al. 2014).
The Strong for Sport Programme has been designed with the research in mind, saving you the stress of wading through the literature to identify the most suitable exercises for you. The programme includes a mix of movement preparation drills, strength and motor control exercises and plyometrics to help reduce injury risk and enhance performance.
Is the Strong for Sport Programme suitable for my needs?
The Strong for Sport Programme is suitable for athletes from all sports including running, cycling, swimming, and athletics and all field- and court-based sports including Gaelic football, hurling, rugby, and basketball. The class is catered for all levels from beginner to elite, as exercises can be appropriately progressed and regressed based on your ability and previous experience.
All participants will be asked to complete a Physical Activity Readiness Questionnaire (PAR-Q) prior to commencing the class to ensure that they are safe to participate in the class. If you are struggling with an ongoing musculoskeletal injury, you may be asked to attend an initial assessment to determine your suitability for the class.
Booking details
The Strong for Sport Programme is an eight-week programme held in our exercise studio at Evidence-Based Therapy Centre in Galway.
Sessions last 50 minutes and are held every Tuesday evening at 7pm. The entire block of eight sessions costs €120.

To book, you can call the clinic on 091-727777 or get in touch via the contact page.
You can learn more about programme coordinator Mark Durcan over on his profile.