Lisa Healy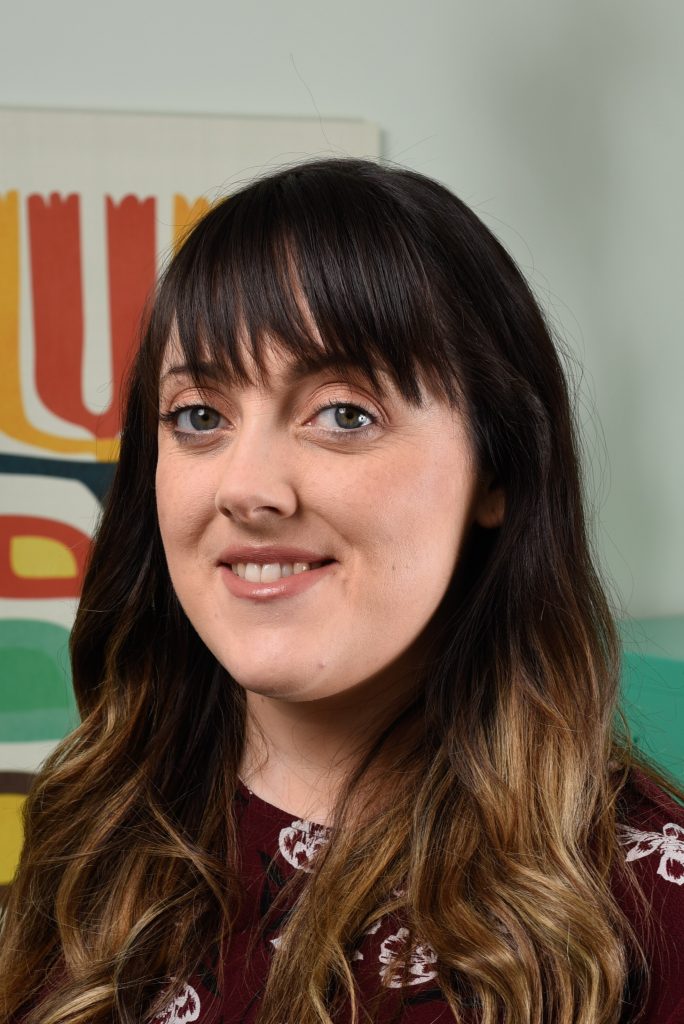 Lisa Healy (Associate)
Psychotherapist & EMDR Therapist.
MA Counselling and Psychotherapy,
MSc Applied Behaviour Analysis, HDip (Hons) Psychology (Conversion), BA (Hons) Psychological Studies and Philosophy
Accredited Psychotherapist with APCP
Early Career and Training
Lisa studied at the National University of Ireland, Galway (NUIG) from 2005 to 2012, where she received her Bachelor of Arts in psychological studies and philosophy, a Higher Diploma in psychology, and her Masters in applied behaviour analysis.
During this time, Lisa worked with individuals across a variety of settings in Galway city and county; supporting individuals with physical and sensory disabilities in the community, assisting students with disabilities completing their studies in NUIG and Galway Technical Institute, and working with adults with moderate to severe intellectual disabilities in adult day services with Ability West.
Lisa developed an interest in third-wave cognitive behaviour therapies, such as acceptance and commitment therapy (ACT; pronounced as the word "act"), during her undergraduate studies. She completed research based on relational frame theory, the theory of human language which informs ACT therapeutic practice, during both her higher diploma and her masters. Her master's thesis was concerned with thought suppression as a method for dealing with unwanted thoughts.
During her masters studies, Lisa spent a year as an assistant psychologist with ACT Now Ireland under the supervision of a peer reviewed ACT trainer and counselling psychologist. During her time with ACT Now Ireland, Lisa was responsible for disseminating ACT consistent information to the public through social media, as well as co-facilitating and assisting at workshops for the public and professionals.
Lisa co-facilitated workshops created to support people in various areas of life, such as learning to live well with Parkinson's disease, developing a healthier relationship with food through mindfulness, and moving from adolescence to adulthood through values-led choices. Other workshops focused on helping people to navigate the difficulties that may show up during the course of life so they can move towards meaning and vitality.
Lisa returned to education to train as a psychotherapist, and graduated with her Masters in counselling and psychotherapy from the Irish College of Humanities and Applied Science (ICHAS) in November 2018. Her dissertation focused on the experiences of family carers.
Lisa fulfilled the criteria to become a fully accredited psychotherapist registered with the Association of Professional Counsellors and Psychotherapists in April 2019.
Lisa completed her EMDR training in March 2020. She is currently receiving specialist supervision for this work and is working towards full EMDR accreditation in 2021.
Lisa delivers teaching to students on the Masters in applied behaviour analysis at NUI Galway. She delivers the clinical behavioural interventions module.
Continuing Professional Development
Lisa is committed to developing her competency in contextual behavioural approaches to mental health care. She has completed advanced training in acceptance and commitment therapy (ACT), and has compassion focused therapy (CFT), as well as accredited EMDR training. Since completing her EMDR training in March 2020, Lisa has continued to deepen her understanding of trauma-informed therapies and is committed to providing her clients with safe and effective trauma-focused care. This includes working towards certification as an EMDR therapist by participating in regular supervision with an accredited EMDR consultant.
Lisa is committed to continuing professional development, attending workshops and conferences throughout the year, as well as keeping up to date with the current best practice guidelines and recommendations for quality evidence-based therapy provision.
Approach to Therapy
Lisa endeavours to create a therapeutic space that is sensitive to the needs and experiences of the people she works with. She is committed to providing trauma-informed intervention and care. Lisa works collaboratively with people to help them develop an understanding of their experiences, to make sense of their current coping strategies and responses, and to explore the options available to them.
Lisa works to help people who feel stuck or experience dissatisfaction in their day-to-day life, assisting them to make meaningful changes in the service of what matters most to them. She enjoys helping people to develop better relationships with themselves and others.
Lisa's work is guided and informed by compassion focused therapy (CFT) and acceptance and commitment therapy (ACT). She works with clients to make sense of how their personal learning history combines with the evolution of the brain and body to create patterns of coping and survival that bring them to where they are today. By learning to witness the thoughts and emotions that arise within them and noticing when these experiences begin to influence their choices, people can begin to recognize unhelpful patterns in their lives and start making more workable decisions.
Lisa works with people to develop skills that may help them to be more resilient and purposeful in the face of difficult emotions and thoughts. She works from the understanding that our thoughts and feelings are not problems to be fixed, or obstacles to be removed; we become well and thrive when we learn to respond our inner experiences with curiosity and openness. Her approach respects the strength and the courage of her clients as they explore their inner world.
As part of this work, people can expect to develop strategies to connect with the present moment and commit to values-driven choices, to begin to respond to their own discomfort or distress with understanding, non-judgement, and kindness, and to begin to recognize and respond to their own needs as they may wish to respond to those of a loved-one or close friend.
Memberships
Lisa is an accredited psychotherapist registered with the Association of Professional Counsellors and Psychotherapists (APCP). She is a graduate member of the Psychological Society of Ireland (PSI), with full membership of the Division of Behaviour Analysis. Lisa is an associate member of the PSI Division of Psychotherapy. Lisa has been a member of the Association of Contextual Behavioural Science since July 2013. Lisa is a member of EMDR All Ireland Association.
Claiming on Insurance policies
Please check with your provider before beginning therapy if you wish to make a claim on your insurance policy. Psychotherapy service payments are at the discretion of each individual insurance provider.
Appointments and Hours of Work
Lisa can offer appointments Monday to Thursday from 2pm. If you would like to book an appointment for our assessment clinic to be matched with the right therapist for you, please call Evidence-Based Therapy Centre on 091-727777 or get in touch via the contact page.